History

We have moved!!! Please join us at our new home. Homeschool Fun Zone
Ancestry.com - FREE 14-Day Trial -- Click Here!
A "Revolting" Alphabet- (Grade 5) The students will collect descriptive words and terms related to the American Revolution
Abraham Lincoln Brigade of the Spanish Civil War
American Revolution Thematic Unit
America's Story from America's Library American Colonial History
Center For Learning-US History
Civil War Gallery Lesson Ideas
Colonies During The Revolutionary War
Color Me Egypt-History of Egypt
Crossroads-Comprehensive American History Curriculum K-16
4th and 5th Student Research Resources
Harriett Tubman and the Underground Railroad
Johnny Tremain: The Revolutionary War-Grade 5
National Geographic-Underground Railroad Interactive Journey
Sites For Teachers-Find many sites for every subject
The Seven Wonders of the World
Worksheets Unlimited-Don't Miss This Site
Buy These Books Now

Homeschool Internet Yellow Pages Banner Xchange
If you find a broken link, please let me know.
E-Mail Me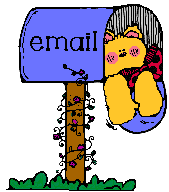 Copyright 2001-2003 Penny Holder All rights reserved.