Coupons

I have saved thousands this year using grocery coupons and sending in rebates. You can too!!! If you have any questions about using coupons, etc. please feel free to e-mail me.


We have moved!!! Please join us at our new home. Homeschool Fun Zone
CC Clippers-Get Coupons/Forms for a handling fee
Coleen's Place-Auction site for coupons and other items.
Coupon Council-Clipping Tips
Coupon Queen Janet Pare's newspaper column
Upons-Kroger Coupons
Refund Express-List of Printable on-line forms
Refund Sweepers-Printable on-line forms
Refunding Make Cents-Great Website with a wealth of information and also has a monthly magazine
Rockin-Robin-Coupon Auction Site
Smart Source-Pick out coupons to be mailed to you
The Coupon Clippers-Get Coupons/Forms for a handling fee
Trader's Community-Great Source for Online printable forms
Valupage-Print out page and take to the grocery to earn web bucks
Swap Groups You Can Join-Just send a blank e-mail to each group to join.
coupontrader-subscribe@yahoogroups.com
couponcaddy-subscribe@yahoogroups.com
couponrefundtrader-subscribe@yahoogroups.com
sharingforms-subscribe@yahoogroups.com
1-incomeliving-2-subscribe@yahoogroups.com
If you find a broken link, please let me know.
E-Mail Me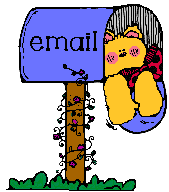 Copyright 2001-2003 Penny Holder All rights reserved.