Sites For MOMS

We have moved!!! Please join us at our new home. Homeschool Fun Zone

Please visit my new Tupperware site! Earn Free Tupperware by hosting an eparty!!
Ancestry.com - FREE 14-Day Trial -- Click Here!
Calendar Home-Print a Calendar online
Coupons, Free Stuff and more!
Do It Yourself-Cleaning and Stain Removal Tips
Do It Yourself-Crafts and More
eBay!-Sell on eBay to Make Extra $$$
Epinions-Make money by sharing your opinion on products, services, and more!

FREE Get Organized Now! Idea-Pak, E-zine, Articles, SlideShows, Checklists, Tips, Ideas, Discussion Forum and Inspiration to help you organize your home, your office and your life!
Inspirational Poems and Stories

Wacky Uses-Discover hundreds of little-known uses for well-known products

Click to subscribe to homemakernews
If you find a broken link, please let me know.
E-Mail Me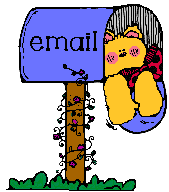 Copyright 2001-2003 Penny Holder All rights reserved.